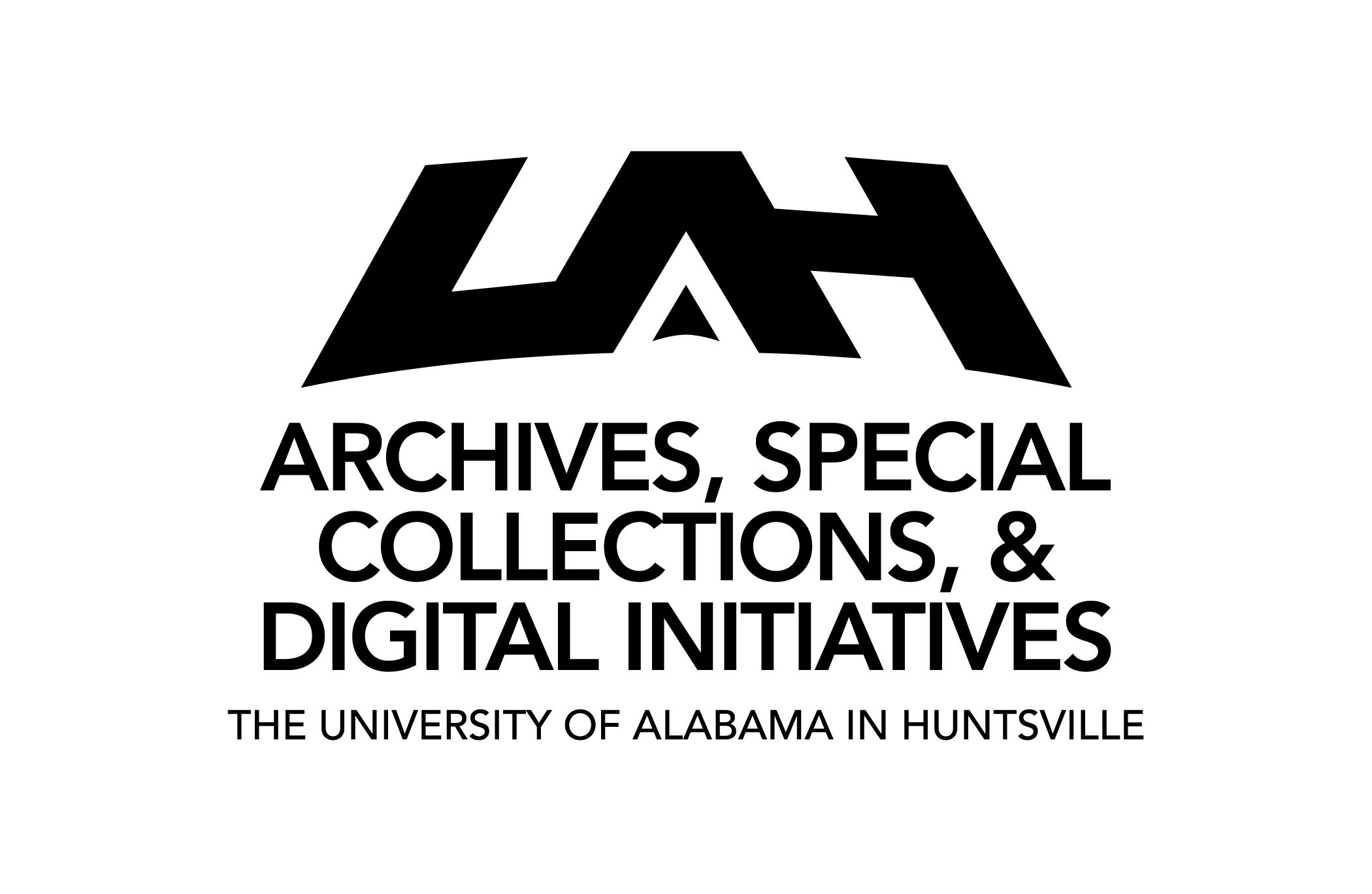 Christel W. Ludewig McCanless Collection
Dublin Core
Identifier
Christel W. Ludewig McCanless Collection
Title
Christel W. Ludewig McCanless Collection
Description
Christel Ludewig McCanless was born in Germany in 1939. Her father, Hermann Ludewig, was one of the V-2 engineers at Peenemuende. Consequently, she grew up in Peenemuende until an air raid in 1943 destroyed their home. McCanless and her family moved to Trebbin, Germany, which became part of East Germany after World War II.

In 1953, Ludewig accepted a job to work with Von Braun in Huntsville, Alabama and decided to flee East Germany with his family. McCanless continued school in the United States and graduated with a Bachelor of Arts in English from the University of Montevallo and then graduated with a Masters in Library Science from the University of North Carolina at Chapel Hill.

She served as the first full-time, professional librarian at UAH. After serving as the Library Director at UAH, she worked in the Huntsville Times newspaper library, the Huntsville Museum of Art's Art Reference Library, and the Huntsville Museum of Art's Education Resource Center. In addition, she consulted for the Alabama Library Exchange and created workshops on technology and library science.

McCanless is the author of "Fabergé and His Works: An Annotated Bibliography of the First Century of His Art" and a co-author of "Fabergé Eggs: A Retrospective."
Collection Tree