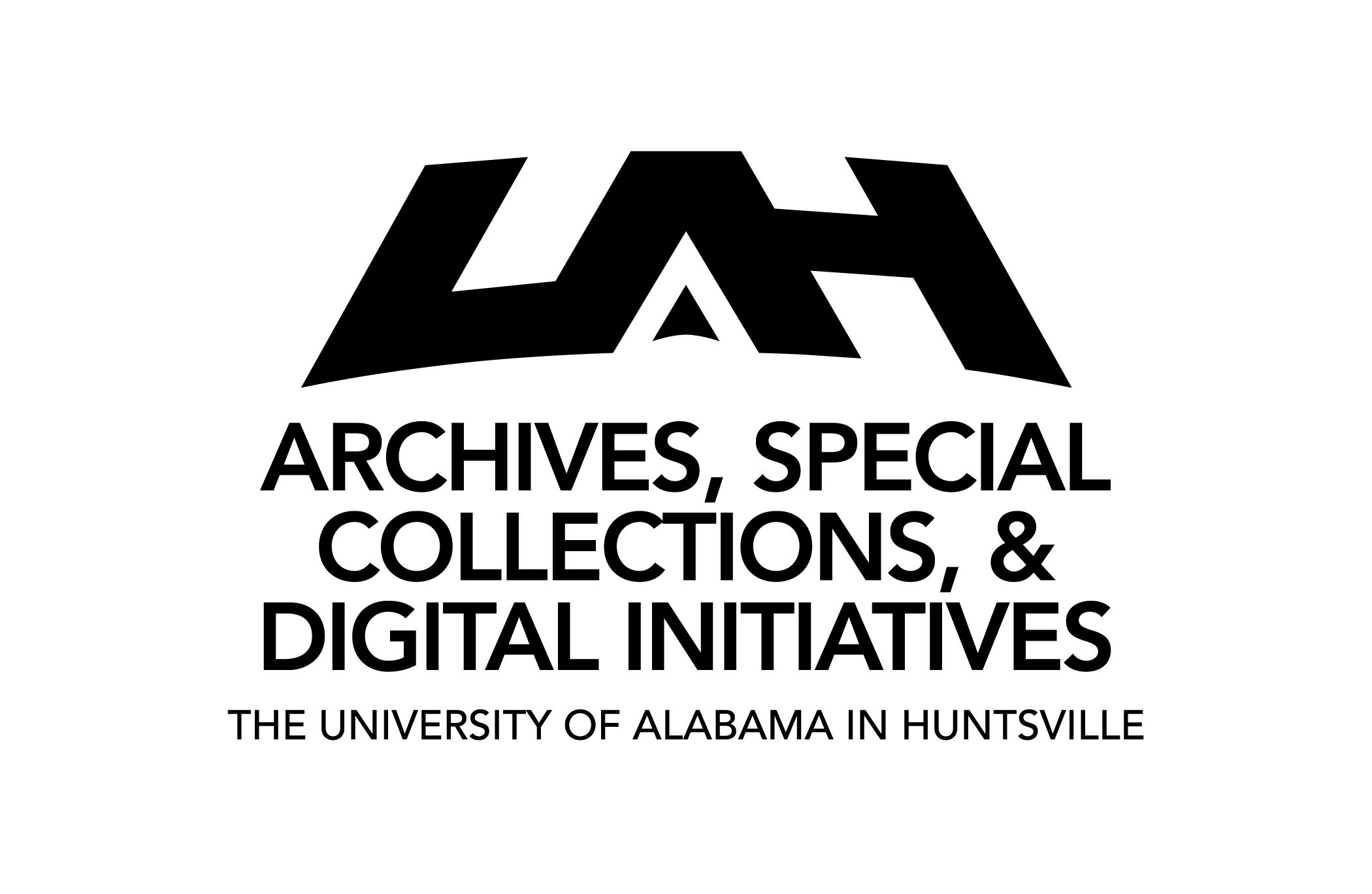 Eleanor Hutchens Collection
Dublin Core
Identifier
Eleanor Hutchens Collection
Title
Eleanor Hutchens Collection
Description
Eleanor Newman Hutchens (October 9, 1919 to November 9, 2016) attended Agnes Scott College in Decatur, Georgia, majoring in English and Greek. After receiving her B.A. in 1940, she attended the University of Pennsylvania, acquiring an M.A. and Ph.D. in English literature ("Eleanor Hutchens - Obituary").

Hutchens first held a part-time teaching position at the University of Alabama in Huntsville in 1955, then joined the faculty with a full-time position in 1957. She taught English, her specialties the English novel, literary criticism, and 18th century literature. Hutchens also chaired the steering committee "for its initial accreditation and the first committee for the selection of majors," and served as the first elected president of the Faculty Senate. She moved to Agnes Scott College in 1961, remaining there until 1966. She eventually returned to UAH and remained a member of its English department until her retirement in 1979 ("Eleanor Hutchens - Obituary").

Hutchens wrote prolifically over and after her career, publishing Irony in Tom Jones, Writing to Be Read, and "numerous articles in national and international journals" ("Eleanor Hutchens - Obituary").

Hutchens was very active even outside of her academic career, serving as "president of the Huntsville Hotel Company, owner of the Russell [sic] Erskine Hotel, and as a director of the Huntsville Land Company, the West Huntsville Land Company, and the Mountain Heights Development Company." She was "a founder and charter member of the board of Randolph School," a board member of the Huntsville Public Library and the Huntsville Symphony, and "an active member of the [Episcopalian] Church of Nativity." Hutchens was also a member of "the Historic Huntsville Foundation, the Huntsville Historical Society, the Botanical Garden, the Burritt Museum of Art, the Huntsville Museum of Art, and the Friends of the Huntsville Public Library" ("Eleanor Hutchens - Obituary").

Sources

"Eleanor Hutchens - Obituary." Legacy.com, 3 Jan. 2019, www.legacy.com/obituaries/name/eleanor-hutchens-obituary?pid=182447617.
Collection Tree