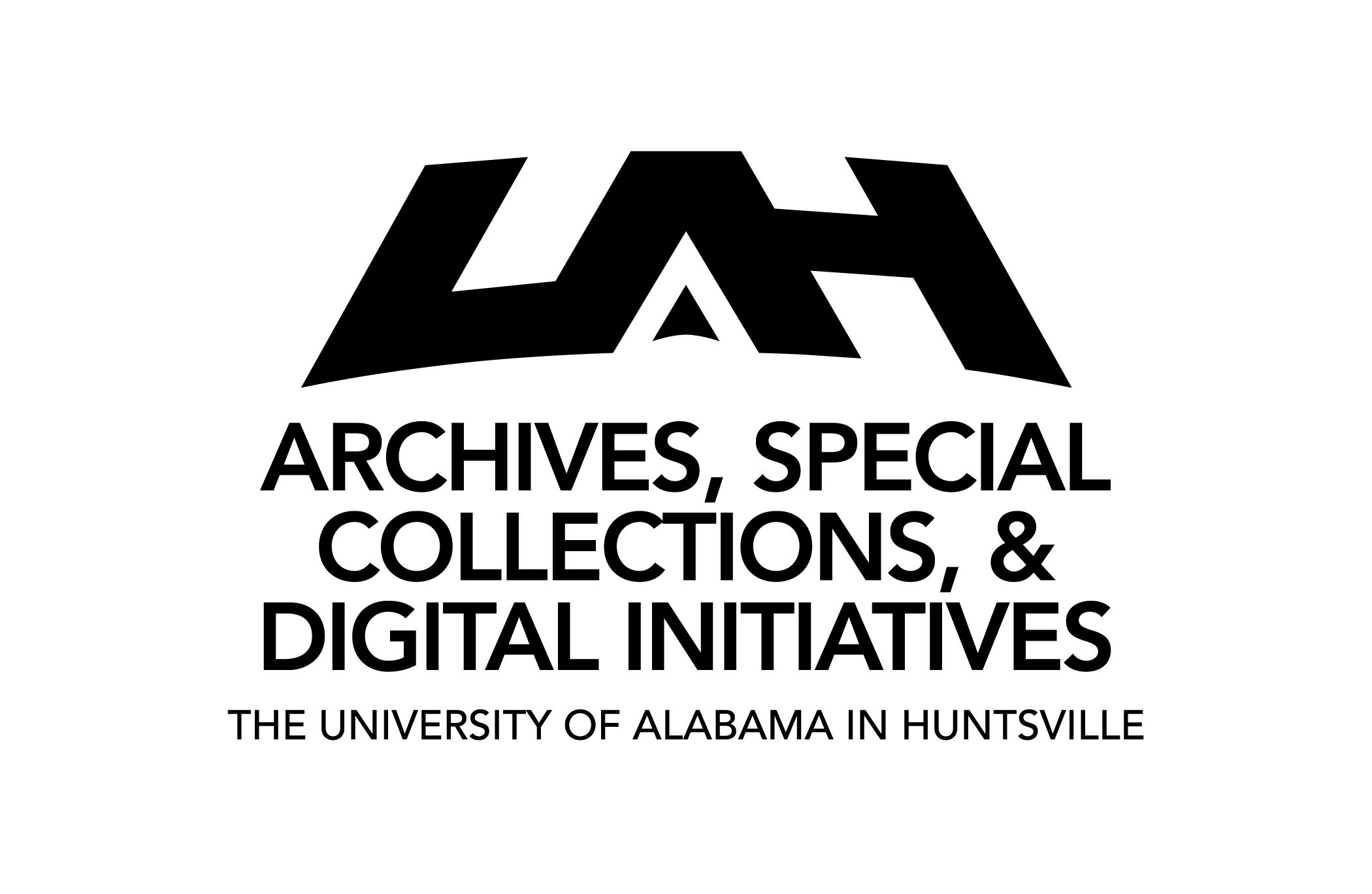 Frances Cabaniss Roberts Collection
Dublin Core
Identifier
Frances Cabaniss Roberts Collection
Title
Frances Cabaniss Roberts Collection
Description
Dr. Frances Cabaniss Roberts was born December 19, 1916 in Gainesville, Alabama, a daughter of Richard H. and Mary (Watson) Roberts. She graduated from Livingston State College, earning her B.S. in 1937, and then the University of Alabama, earning her M.A. in 1940, then her PhD in 1956. Her 1940 M.A thesis was "An Experiment in Emancipation of Slaves by an Alabama Planter;" her 1956 PhD dissertation was "Background and Formative Period in the Great Bend and Madison County," 1956.

She began her professional career as a public school teacher first in Sumter County, Alabama and then in Huntsville, Alabama, 1937-1952. In Huntsville, Roberts taught history at Huntsville High School and then at the University of Alabama in Huntsville (UAH), where she was a vigorous participant in the formation of that University. (The Extension Center, then at West Huntsville High School, opened in January 1950.) From 1955 to 1956, she was the only full-time faculty member.

Dr. Roberts served in many roles at UAH: instructor 1953-1956; assistant professor, 1956-1959; associate professor, 1959-1961; professor of history beginning in 1961 until her retirement on August 31st, 1980. In 1988, Dr. Roberts was honored with the dedication of Roberts Recital Hall. The University System Trustees issued this statement concerning the special day: "Dr. Roberts was one of the founding faculty of the University of Alabama in Huntsville, established the University History Department, and was its first full-time history professor. She devoted 18 years to the public schools and 29 years of dedicated service to UAH and accepting only the highest scholarly standards and inspiring generations of students to expand their academic horizons."

The collection of Dr. Roberts' papers reflects her total immersion in the education, social, religious, musical, and literary life of the community as she led by doing. Frances Cabaniss Roberts died November 5, 2000 at the age of 83, leaving a legacy of leadership and dedication to the community.
Collection Tree